AGE OF ARTEMIS: ANDREAS KISSER INTERVIEW ACTOR AND SINGER ALIRIO NETTO IN 89 FM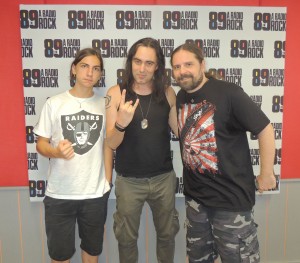 Renowned actor and singer Alirio Netto is the major attraction of the "Pegadas de Andreas Kisser," which airs on Sunday (11/01) at 19h, in 89 FM. The musician gave an interview to talk about Age of Artemis new album, the role of Judas in the successful musical Jesus Christ Super Star (T4F), among other curiosities.
The program airs every Sunday from 19h, in 89 FM, with simultaneous transmission by http://radiorock.uol.com.br/site.
Photo credit: Thiago Rahal Mauro