Age of Artemis: version of "Power" (Helloween) comes out on 12/23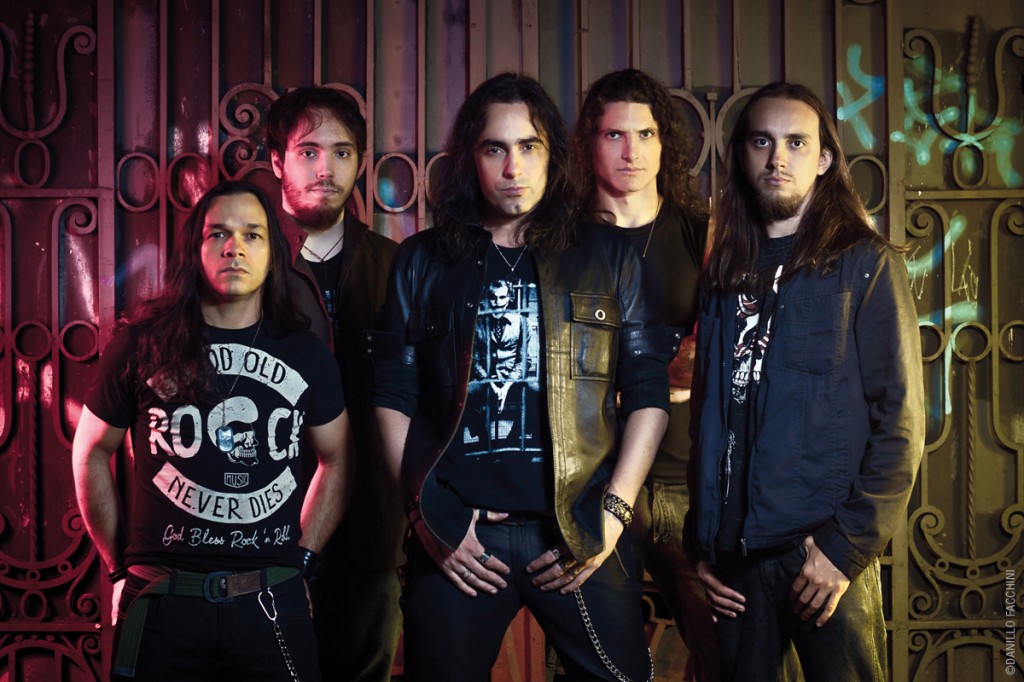 The band Age of Artemis is proud to announce that will release a version of the song Power, of Helloween, on June 12/23. The song will be released on the band's official YouTube channel free and as a Christmas gift for the fans.
And the news of Age of Artemis did not stop there. Fans still have the chance to be named as the author of the cover of this single. Just get in touch with the band on Facebook and send your drawing or even an art with the band logo until a day before the release. The musicians will choose the winning art and spread throughout the country.
Another interesting fact is that the band released a photo with the new formation, where it includes the new drummer Riccardo Linassi. The photo credit goes to Danillo Facchini and the venue was the Avenida Paulista in Sao Paulo.
At this time, the Age of Artemis band prepares to promote the acclaimed album "The Waking Hour" in Brazil. Recently, the musicians played a show widely praised by critics in São Paulo, at Gillians inn Rock Bar. This work was produced by Brendan Duffey and Adriano Daga (Malta), at Norcal Studio in São Paulo.
Photo by: Danillo Facchini
Line-up:
Alírio Netto (vocals)
Giovanni Sena (bass)
Nathan Grego (guitar)
Gabriel "T-Bone" Soto (guitar)
Riccardo Linassi (drums)