Age Of Artemis – Monomyth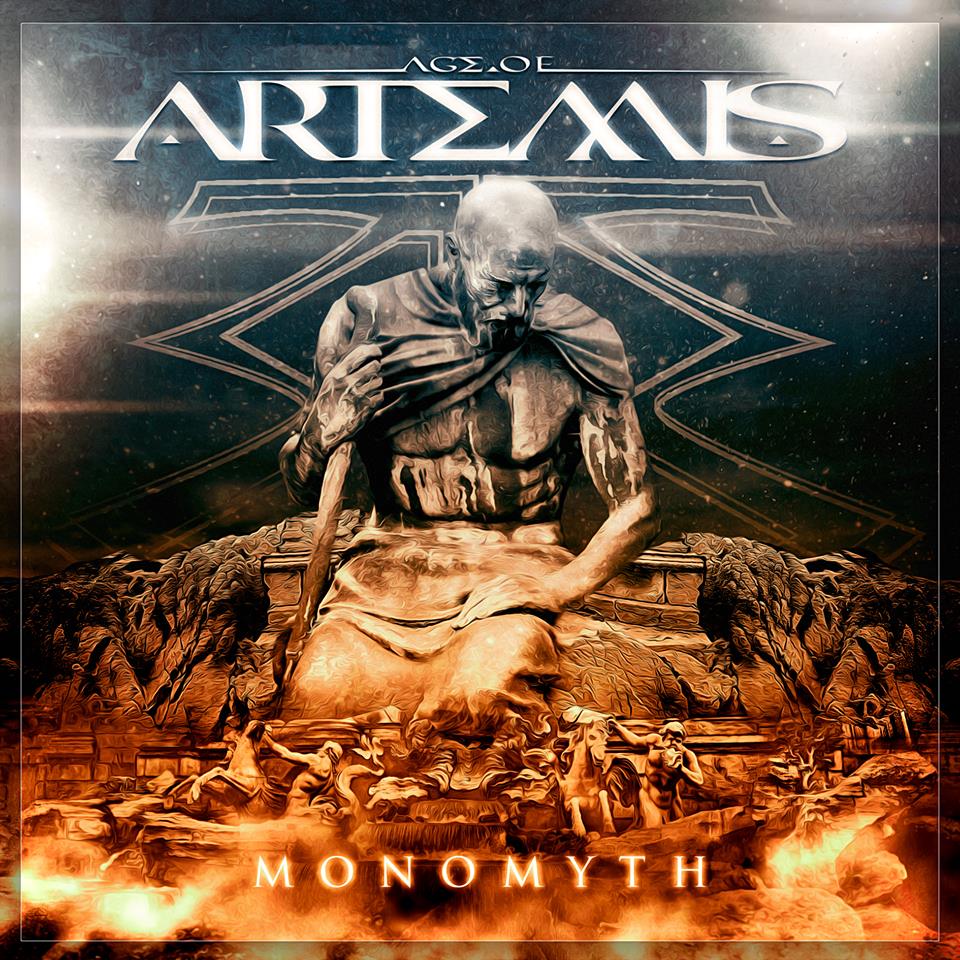 The band Age of Artemis is pleased to announce the cover, repertoire and concept of the new album "Monomyth". The work will be released in Brazil on April 2, 2019 and was produced by bassist Giovanni Sena. The band is currently formed by Pedro Campos (vocals), Giovanni Sena (bass), Jeff Castro (guitar), Gabriel Soto (guitar) and Riccardo Linassi (drums). The cover was designed by the renowned artist João Duarte.
"Monomyth is the job that best represents us. We are very happy with the result and I believe we will surprise a lot of people with the new songs, "said Giovanni Sena.
The album "Monomyth" had the guitars, drums, percussion and vocals recorded at the "G2D Musical Productions" in Brasilia, DF, Brazil, between May and July 2018 with the sound engineers Deniel Moraes and Gregoree Jr. basses, electric guitars and keyboards were recorded at the "GT & L Studio" in Brasilia, DF under the supervision of Giovanni Sena. The mix and mastering was performed by Damien Rainaud in "Mix Unlimited" in Los Angeles, CA – USA, between August and September of 2018.
Age of Artemis – "Monomyth"
Tracklist
01 – Status Quo
02 – The Calling
03 – Helping Hand
04 – Unknown Strength
05 – Lightning Strikes
06 – The Call of The Fear
07 – Reborn
08 – Endless Fight
09 – What Really Matters
10 – Where Love Grows
11 – A Great Day to Live
12 – Prelude to a New World